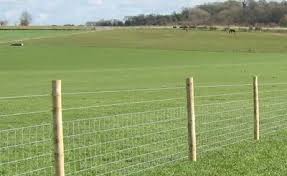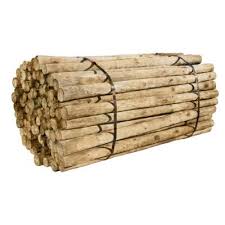 Stakes
8' x 2 1/2" stake £7.24  (2400 x 65)
5'6" x 2 1/2" stake £4.77  (1650 x 65) (longer lasting)

5'6" x 3 1/2" stake £5.38 (1650 x 90) (longer lasting)

6' x 3" stake £5.78  (1800 x 75) (longer lasting)

8' x 3 1/2" stake £8.80  (2400 x 90)
5'6" x 3 1/2" Half Round Stake £3.95 (1650 x 85)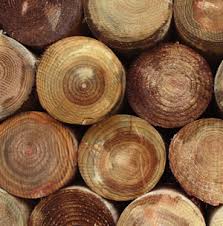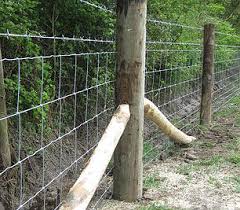 STRAINER POSTS
8' x 6" Strainer £29.27  (2400 x 150) pointed        8' x 6" Strainer  £43.26 flat ended landscape grade
8' x 8" Strainer £57.73 (2400 x 200)                       8' x 8" Strainer  £76.90 
12' x 5" Strainer £46.38 (3660 x 125)  Landscape Grade
Other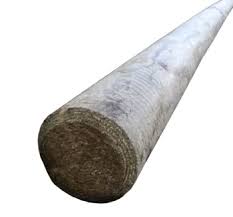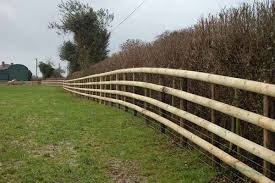 12' x 4" Jump Pole £21.59 (3660 x 100)                12 ' x 4" Half Round Rail £8.34  (3660 x 100)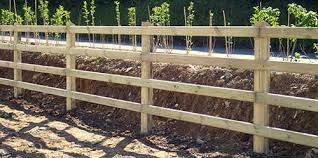 Picture showing 7'  6" x 3" posts and 4 x 12'  31/2" x 1 1/2" nail on rails
Post and Rail
6' x 6" x 3" Post £15.69  (1800 x 75 x 150)      6' recommended for cattle, sheep and domestic
7' x 6" x 3" Post £19.28  (2100 x 75 x 150)    7' recommended for horses
12' x 3 1/2" x 1 1/2" Rail £9.22  (3600 x 38 x 87)
5'6" x 3 1/2" x 1 1/2" Prick Peg £4.59 (1650 x 38 x87)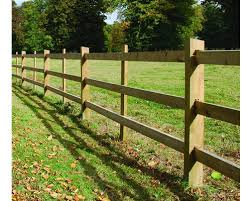 Picture showing 6'  6" x 3" post with 3 x 31/2" x 1 1/2" rails and a centre prick peg

Morticed Post and Scarfed Rails
6' x 6" x 3"  Post  ( 3 morticed holes ) £19.61 (1800 x 75 x 150)  6' recommended for cattle, sheep and domestic
7' x 6" x 3" Post  ( 4 morticed holes )  £23.36 ( 2100 x 75 x 150) 7' recommended for horses - out of stock
10' x 31/2" x 1 1/2" Scarfed rail £8.89
5'6" x 31/2" x 1 1/2" Prick Peg £4.59 (1650 x 38 x 87)
Holes morticed to order to match existing fence posts -  Post price plus £3 per morticed hole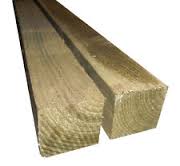 Posts
6' x 3" x 3" Post £8.51  (1800 x 75 x 75)
7' x 3" x 3" Post £9.93  (2100 x 75 x 75)                               

8' x 3" x 3" Post £11.99 (2400 x 75 x 75)
10' x 3" x 3" Post £14.99  (3000 x 75 x 75)
                                   F/Grade           R/S          PAR (95 x 95)
6' x 4" x 4" Post        £14.46           £15.97          £19.54      (1800 x 100 x 100)
8' x 4" x 4" Post        £20.18           £21.30          £25.93      (2400 x 100 x 100)
10' x 4" x 4" Post      £25.22           £26.62          £32.41     (3000 x 100 x 100)
100 x 100 Fence Posts now treated to Hazzard class 4 - Preservative/Treatment must be applied
if cut/notched/drilled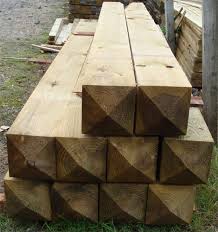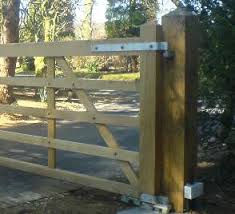 Gate Posts
8' x 5" x 5" Gate Post £38.52 (2400 x 125 x 125)
8' x 6" x 6" Gate Post £64.26 (2400 x 150 x 150)

8' x 7" x 7" Gate Post £87.43 (2400 x 175 x 175)
8' x 8" x 8" Gate Post £114.24  (2400 x 200 x 200)

10' x 5" x 5" Gate Post £53.98  (3000 x 125 x 125)

10' x 6" x 6" Gate Post £80.25 (3000 x 150 x 150)
10' x 7" x 7" Gate Post £109.28 (3000 x 175 x 175)
10' x 5" x 5" Douglas Fir (PAR) 4 w/w £48.41  (3000 x 125 x 125)
10' x 5" x 5" Douglas Fir (PAR) round top £52.49  (3000 x 125 x 125)
8' x 5" x 52 Oak Post £80.93   (2400 x 125 x 125)
8' x 6" x 6" Oak Post £116.55  (2400 x 150 x 150)
8' x 7" x 7" Oak Post £158.65  (2400 x 175 x 175)
8' x 8" x 8" Oak Post £207.20  (2400 x 200 x 200)
10'x 5" x 5" Oak Post £101.14  (3m x 125 x 125)
10'x 6" x 6" Oak Post £145.70  (3m x 150 x 150)
10' x 7" x 7" Oak Post £198.21  (3m x 175 x 175)
10'x 8" x8" Oak Post £259.00    (3m x 200 x 200)
current stock only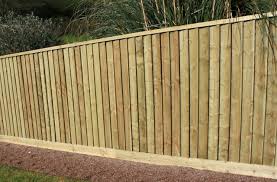 Fence made up from Featherboards

Featherboards
5' x 5" Featherboard £1.62(1500 x 125)
5'6" x 5" Featherboard £1.68  (1650 x 125)
6' x 5" Featherboard £2.38 (1800 x 125)
10' x 5" Featherboard £2.85  (3000 x 125)
12' x 5" Featherboard £3.72  (3600 x 125)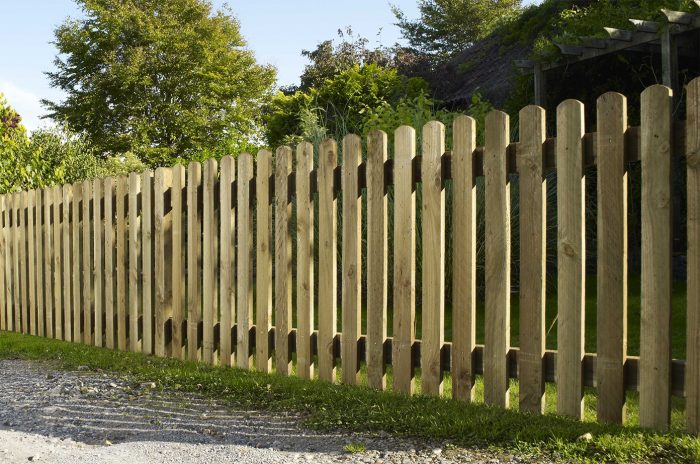 Round Top Pales (sold individually)
3' x 3" x 1" Pressure treated pales £tba
4' x 3" x 1" Pressure treated pales £2.96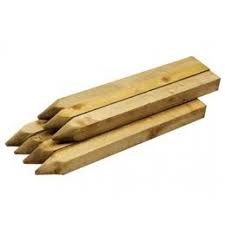 18" x 1 1/2" x 1 1/2" pegs £0.43 (450 x 38 x 38)
24" x 2" x 2" pegs £tba  (600 x 50 x 50) - out of stock
Staples & Nails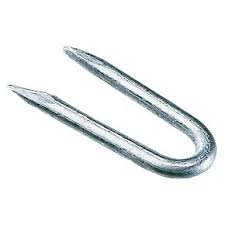 Barbed Staples 20kg £66.08 - 
Pre Packed 20mm 0.5kg £3.96 - 30mm 0.5kg £3.96
Nails -  Various Sizes £6.25 kilo
Assorted sizes of Timbers are available in 2.4m and 4.8m lengths, and in Tanalised R/Sawn and Joinery (PAR). Please enquire for more information and prices.
Chamfering from £4.00 per post
Morticed Holes as required from £3.00 each
Logs Pointed from £0.35 each
End Treatment On Logs from £0.36 each
Galvanised Strips for trip fencing £1.90 each
Rough sawn and joinery timber (various sizes) available in 2.4m & 4.8m lengths. Please enquire for prices
ALL PRICES INCLUDE V.A.T.
Prices subject to change