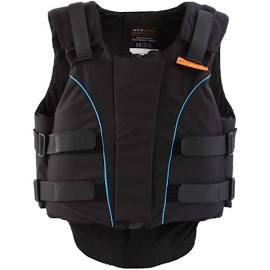 CHARLES OWEN OUTLYNE BODY PROTECTORS FOR ULTIMATE SAFETY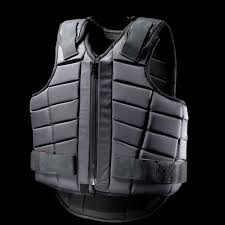 BRINGING SAFETY TO LIFE WITH RODNEY POWELL BODY PROTECTORS (Limited stock available)

This Superflex Contour 10000 series 1 Horse Riders Body Protector has been designed to offer protection from impacts consequent with falling from or being thrown from a horse. Impacts may be against soft or hard ground, or objects such as trees, vehicles, posts or rocks. Fallen riders may be kicked, trodden on or crushed by a horse.
This garment is made from a design and quality tested by SATRA Technology Centre and conforms to the BETA 2009 scheme, level 3 (purple label), this means that it protects providing a level of that is considered appropriate for normal horse riding, competitions and for working with horses.
The features of the Superflex Contour are as follows
Floating waistband assembly - this allows the front and back panels to independently form to the riders shape
Flexibility - Block construction foam architecture for ultimate fit and flexibility
Comfort panel - Panel size & construction engineered to contour of body shape
Adjustability - Hook and loop fastening at both sides and shoulders for a maximum range of adjustability
Thermoform - Foam softens to adopt riders shape faster
Superlite - NASTEC foam to provide superior weight to safety ratio
A member of our team will ensure that your body protector is fitted correctly to your measurements,  to make sure that you will get ultimate protection. Please allow between 10 - 20 minutes for this service to take place.